Motor Manufacturer Uses Custom Software, USB Adapter to Test Encoders on Assembly Line
When ElectroCraft needed help validating encoder output for a customer, it turned to us for help and walked away with a completely customized software solution at no cost.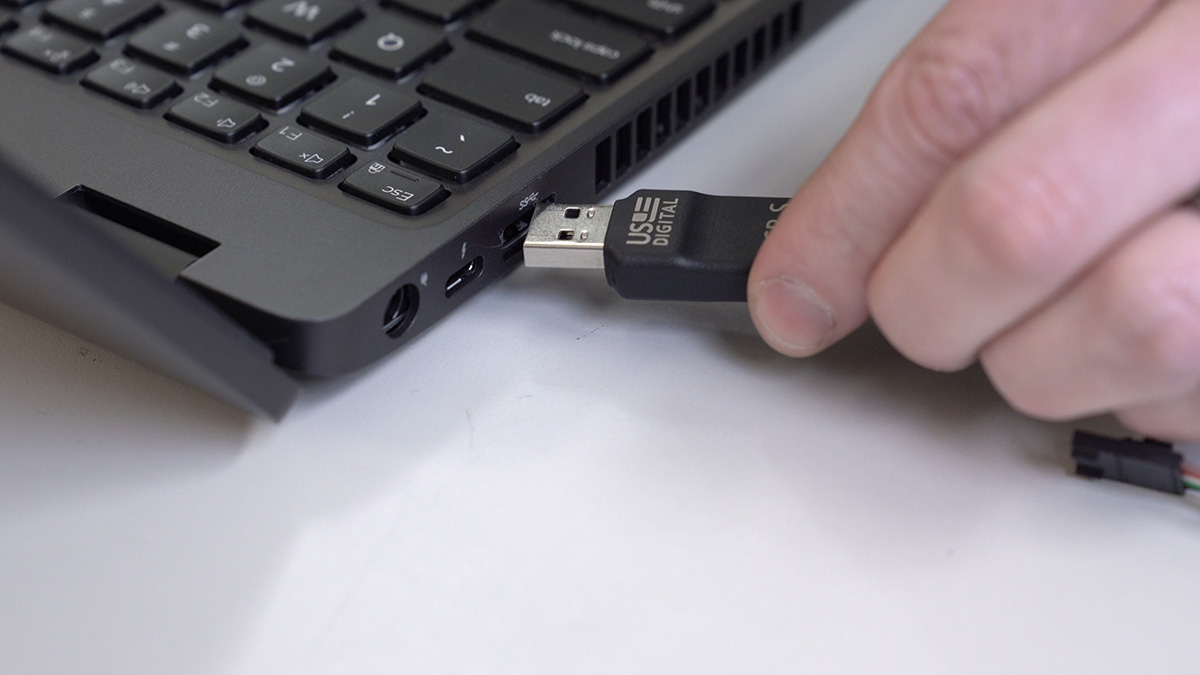 ElectroCraft, a motor manufacturer based out of the Northeastern United States, ships some of its motors with US Digital encoders pre-installed for feedback. One of its customers was recently having issues that they thought could be related to encoder performance. The customer asked ElectroCraft to verify encoder counts before shipping, which meant that Electrocraft needed a quick and easy way to validate an encoder output from the assembly line without using an oscilloscope.
ElectroCraft reached out to our Chief Operating Officer Neal Donowitz for help.
"We didn't think the oscilloscope was the best option," Donowitz said. "So we started a conversation about developing a custom application that would be easy for their production line employees to use. The only required hardware would be a $100 tool, a cable and a PC with a USB port."
That tool is our Quadrature to USB Adapter, also known as the QSB. The QSB lets you connect an encoder to any PC with a USB (Type A) port. The QSB, which is now a few years old, was designed to provide an inexpensive and easy way to test encoders.
"The QSB has a few testing applications built into its software, but didn't have exactly what ElectroCraft was looking for," Donowitz said. "So we decided to build a custom application for their customer."
One of our on staff software engineers was able to work directly with ElectroCraft to develop the application based on its needs. Not only was ElectroCraft surprised to have a custom solution developed for them, but they didn't pay any development fees and had a working solution in their hands within a matter of days.
"Our customer was excited to see the solution and that we have been able to add another step of verification to our process," an ElectroCraft Quality Engineer said via e-mail. "US Digital has been very responsive when issues or questions have arisen. I have been very pleased with its participation with us on putting a solution in place."
For us, it's just part of doing business.
"When a customer has a problem, it's our problem not just theirs," Donowitz said. "That's part of our core beliefs."
More in News
Stay up to date
Sign up for our newsletter to stay up to date with our product updates, blog posts, videos and white papers.